Rokform Predator Rokdock for iPhone 6/6S and iPhone 6/6S Plus - Matte Black
CHARGE AND DOCK
Always have your iPhone 6s/6+ in view and fully charged with the Predator iPhone Dock. This easy to use docking and charging station comes with a Rokform Lightning Cable, simply install using the instructions in the video below, and you're ready to rok!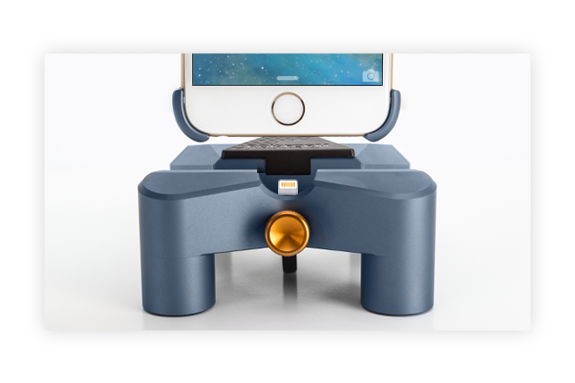 ---

SLEEK DESIGN
The Rokform Predator Dock for iPhone 6s and iPhone 6 Plus is a unique complement to any desk or nightstand. Its unique design includes a back support that will sustain an array of devices, no matter the size of your protective case. The Predator iPhone dock comes in an array of premium anodized colors to suit your personal style, from Rokform orange and grey, natural silver, to the popular matte black, it is sure to keep your office looking its best.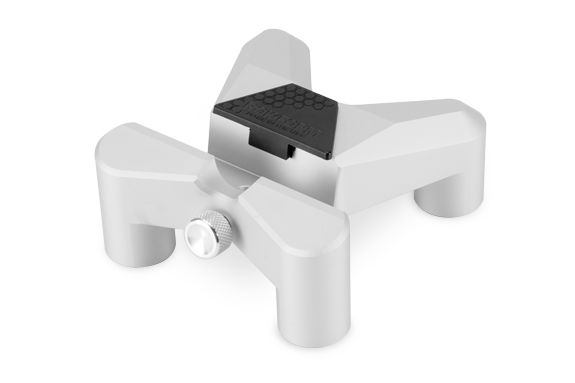 ---

MADE WITH PRIDE IN THE USA
Designed, CNC machined and hand assembled here at our Rokform Headquarters in Southern California, the Rokform Predator iPhone Dock is a one of a kind product that you can trust is made with pride in the USA.
---

ADVANCED SUCTION TECHNOLOGY
You can always be assured that you will have fast, easy, one handed docking thanks to the incredibly strong microsuction pads included with your Predator Series iPhone docking station. The Predator Dock for iPhone locks tightly to any flat non porous surface, so you'll never have to worry about it tipping over,or lifting up when you remove your phone. (Please reference the included instructions for installation directions.)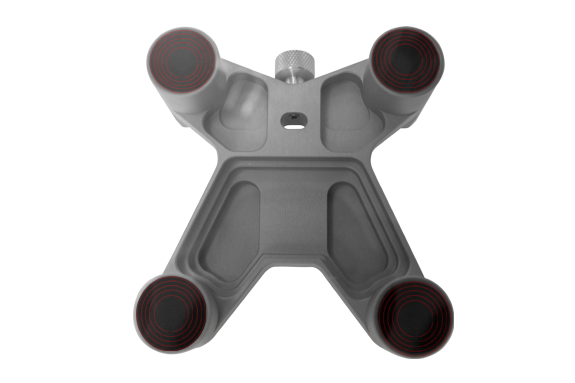 ---

LIGHTNING CABLE INCLUDED
The Predator Series iPhone Docking Station includes a Rokform specialty iPhone lightning cable, for charging and syncing that you can depend on. Pull the lightning cable into the slot provided, and plug it into your device. Line your phone up where you want, then tighten the knob to keep your cable securely in place.
---
We Also Recommend