Rokform Predator Case for iPhone 6S Plus / 6 Plus - Gun Metal

MINIMALISTIC DESIGN
The Rokform Aluminum Predator iPhone 6S Plus / 6 Plus Case is slim, compact and lightweight- the perfect complement to your iPhone. Get the sophisticated look of an aluminum iPhone case without the bulk or signal loss. The dynamic Predator iPhone 6S Plus / 6 Plus Case is CNC machined from 6061 T-6 Aircraft Grade Aluminum and weighs a mere 1.4 ounces.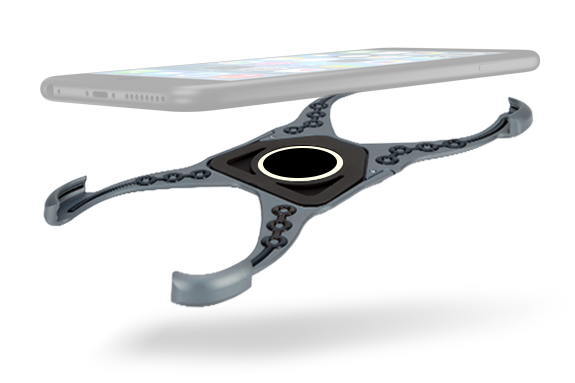 ---

CNC MACHINED IN THE USA
The Rokform Mountable Aluminum Predator Case for iPhone 6S Plus / 6 Plus is designed, engineered and CNC machined in Orange County, California. When you shop with Rokform, you can remain confident that you are hare receiving a top quality product that is held to the highest quality standards possible, because they are made right here, under our roof.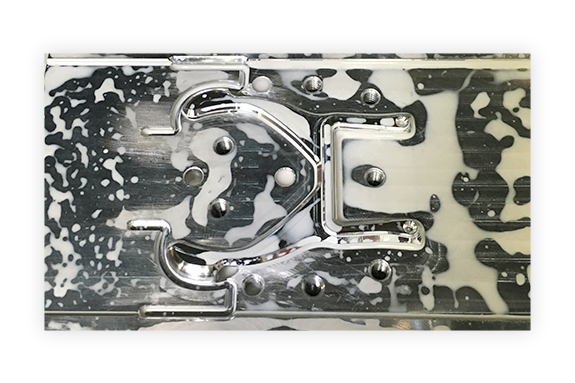 ---
ROKSAFE MAGNETIC MOUNTING
Since 2011, Rokform has been the pioneers of Safe Magnetic Mounting for iPhone. The iPhone 6S Plus / 6 Plus Aluminum Predator Case features a Roksafe magnet, which you can use to mount your device to any magnetic metal surfaces or one of our magnet mounts. It is guaranteed safe, and will not affect your GPS, Bluetooth, Wifi, Credit Cards, Apple pay, Data Transfer or Camera.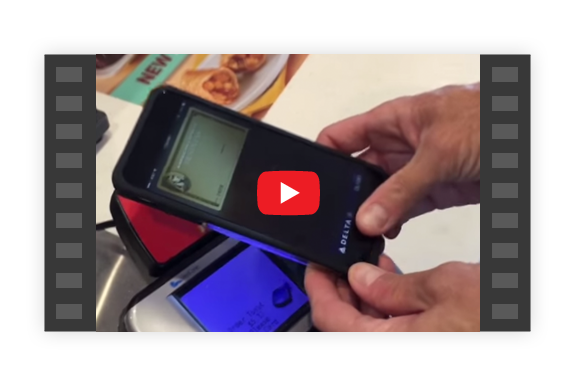 ---

SCRATCH-FREE
The design of the Rokform Aluminum Predator Case features a 4-Point Guard which helps you maintain a scratch free phone. The wrap around feature gives your iPhone a slight lift off whatever surface it is placed on, helping you avoid scratching your screen. Additionally, the anti-slip grip keeps your phone secure and safe from sliding around.
---

MAGNETIC CAR MOUNT INCLUDED
Mount your phone to just about any flat, hard surface with a BAM Magnetic Mount that's included with your iPhone 6S Plus / 6 Plus Case, for a complete hands-free experience. This discreet magnetic mount works with the Predator iPhone 6S Plus / 6 Plus case and is incredibly easy to install. Simply peel to reveal the 3M™ tape, stick to a clean, flat, hard surface, and let the magnets get to work.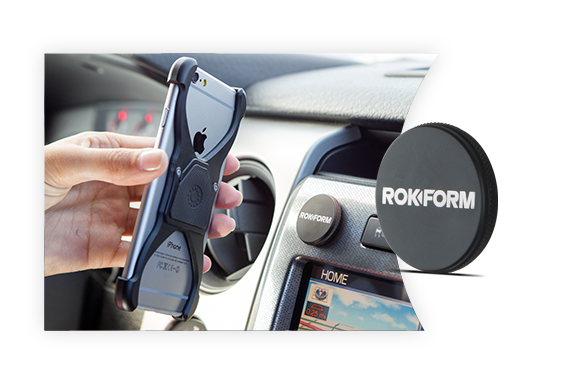 ---

PREDATOR SERIES
Be sure to check out our other Predator Series products! The newly redesigned premium aluminum magnetically mountable case and docking station have been optimized to be the most lightweight, sleek and functional aluminum phone accessories on the market. The Predator Series iPhone Case and iPhone Docking Station will surely wow you with their looks and performance, and are a perfect complement to each other.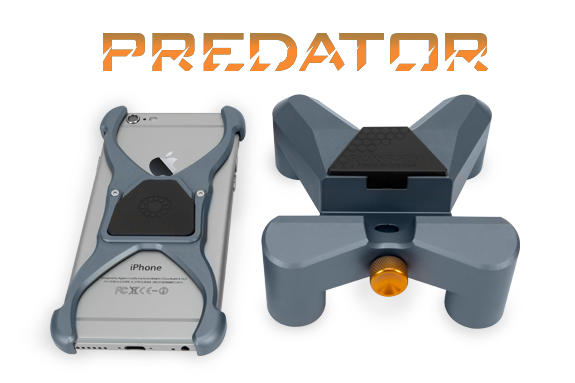 ---
We Also Recommend